Welcome to St. Christina Parish Website!
"…a Catholic community of faith called to be God's Holy People. Continually formed and fed by Our Lord in Word and Sacrament, together we strive to love and serve, invite and unite, support and challenge one another to joyfully live and proclaim the Gospel of Jesus Christ".
It is our hope that the information provided gives you a glimpse into to wonderful Catholic community we call home. Our parish is dedicated to serving the people of the Mount Greenwood area. All of our services, ministries, organizations and groups are dedicated to building up a community of faith where love of God and service to others prevail.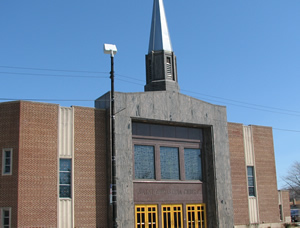 SEASON OF LENT
February 25 - 2nd Sunday of Lent
March 4 - 3rd Sunday of Lent
EVENTS